Firstly, we all love the internet. We all love beautiful smiles. What happens when the two are combined? Well, that's where Reddit and Invisalign come in. They have both in their own way taken their respective platforms by storm. On Invisalign Reddit, you will find people. These people are from all over the world with all sorts of teeth in all states. You can ask questions, answer questions and post or see progress pictures of treatment stages.
Questions on your mind? We guarantee they are answered by your peers on Reddit.
Invisalign vs Reddit
Is Invisalign worth it Reddit
Invisalign reviews Reddit
Clear correct vs Invisalign Reddit
Smile direct club vs Invisalign Reddit
Currently, the Invisalign Reddit thread has nearly 3 thousand subscribers.  In conclusion, at The Schulhof Center, we love community, we love people and most of all we love beautiful smiles. Furthermore, we have attained PREMIER PROVIDER status with the Invisalign company.  We are so proud to work with Invisalign and more proud to work with YOU!
See Below For Invisalign Reddit Thread
 https://www.reddit.com/r/Invisalign/top/?t=all 
https://www.reddit.com/r/Invisalign/
Other Threads That Might Excite You
Some thoughts on Invisalign and things I wish I knew before starting treatment from Invisalign
How many of you guys have invisalign, and how would you rate the overall experience? from AskMen
Getting your teeth straight – experiences about invisalign and others? from AskReddit
Want to straighten your teeth and eat less? Go on the Invisalign diet. from loseit
IamA guy that just finished Invisalign. May not be the most exciting topic ever, but many people are super curious about the procedure. AMA! from IAmA
WARNING: READ BEFORE GETTING INVISALIGN vs. BRACES from Invisalign
What was your total cost of invisalign and how long was your treatment? Why doesn't anyone ever give the actual dollar amount? from Invisalign
Accordingly, The staff of The Schulhof Center looks at each patient's natural shape and customizes the Invisalign treatment that results in the best possible outcome. Dr. Schulhof loves to work closely with each patient to build the ideal treatment plan tailored to their individual needs.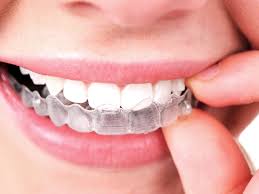 New York Office
125 East 69th Street
New York, NY 10021
Phone: 212-861-1859
Invisalign Reddit 2018 (FAST LINKS )